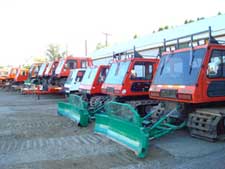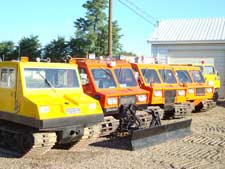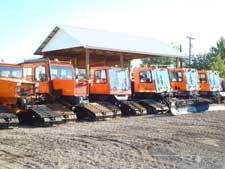 Welcome to SALES UNLIMITED INC. & SNO-TRANS LEASING, your complete source for over-the-snow vehicles used for many applications such as Utility Access, Grooming, Transportation, and Back country Recreation. We sell, service and lease many makes and models of used snow tracked vehicles which include Tucker Sno-Cat, Thiokol/LMC, Bombardier, Pisten Bully, Cushman and other SnowCats. At Sales Unlimited Inc.,
"SNOWCATS ARE A BUSINESS NOT A HOBBY".
SALES UNLIMITED WILL BE CLOSED NOVEMBER 20TH THRU DECEMBER 15TH, 2016.



Take a look at this great machine. It is a 1999 VMC Right Track RT-01 with a 5-6 man cab, Volkswagon/ADE 19T Diesel engine and 2 sp. hydrosatic drive. It has only 549 hours, 34" winter steel tracks, and an open cargo area with aluminum tool box. This machine can be sold with or without the 1999 Pac West 18 ft. tiltbed, tandem axle, electric brake trailer.

For more information about this machine, contact us at
(208)549-2501.