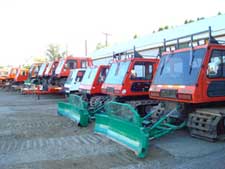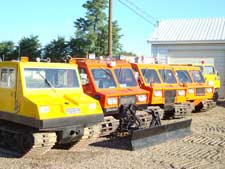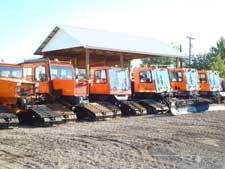 Welcome to SALES UNLIMITED INC. & SNO-TRANS, your complete source for over-the-snow vehicles used for many applications such as Utility Access, Grooming, Transportation, and Back country Recreation. We sell, and consign many makes and models of used snow tracked vehicles which include Tucker Sno-Cat, Thiokol/LMC, Bombardier, Pisten Bully, Cushman and other SnowCats. At Sales Unlimited Inc.,
"SNOWCATS ARE A BUSINESS NOT A HOBBY".

CONSIGN YOUR SNOWCAT WITH
SALES UNLIMITED INC/SNOTRANS
We Will Sell Your Clean...Quality Over The Snow Vehicle From your Location. For more information contact Mary at 208-549-2501.
Stay connected! We will be adding new inventory soon!












**Great Machine,
Just Needs A Little Love**

Consignment: 1979 Thiokol 1200 ST, Meyers Electric blade, 5-6 man cab, Ford 6 cyl., AT, 823 hours, upgraded fuel injection, auxiliary lights, aluminum fuel tank, two batteries, covered cargo area, ROPS, extra parts and pieces. TLC repairs…Machine located in Poncha Springs, Colorado 81242.
Price on request.
Go to our equipment pages
for more pictures.

For more information call 208-549-2501 or email maryguthrie@snotrans.com




THE PERFECT CREW CARRIER, LODGE ACCESS OR LARGE FAMILY TRANSPORT MACHINE!


Consignment 1999 Kassbohrer PB 200, (12 ft wide), with a 6-way U-blade, comfy 17 passenger crew cabin, a Mercedes Diesel, Hydrostatic Drive, 4000 hrs., and a Pintle Hitch. This machine runs well and is located in Douglas, Wyoming.


For more information call 208-549-2501 or email maryguthrie@snotrans.com









My Love, My Inspiration...

William (Bill) J. Guthrie
2-18-1948 to 6-28-2013

...There is always snow in the high country, you just might have to go a little higher.
All content © 2004-2012 Sales Unlimited, Inc.
Your Used SnowCat Headquarters
Site designed by Web Solution US