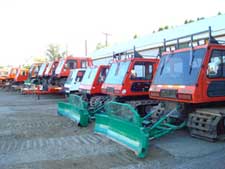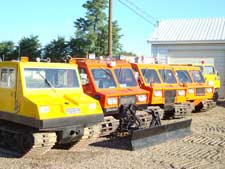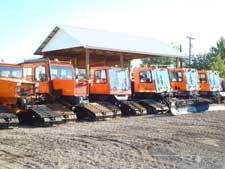 Welcome to SALES UNLIMITED INC. & SNO-TRANS LEASING, your complete source for over-the-snow vehicles used for many applications such as Utility Access, Grooming, Transportation, and Back country Recreation. We sell, service and lease many makes and models of used snow tracked vehicles which include Tucker Sno-Cat, Thiokol/LMC, Bombardier, Pisten Bully, Cushman and other SnowCats. At Sales Unlimited Inc.,
"SNOWCATS ARE A BUSINESS NOT A HOBBY".

CONSIGN YOUR SNOWCAT WITH
SALES UNLIMITED INC/SNOTRANS
We Will Sell Your Clean...Quality Over The Snow Vehicle
From your Location
Call Mary: 208-549-2501





Consignment 1993 Tucker 1643D-RE-38-6 mid-engine model, 8-man cab, (with two removable rear bench seats), side cargo doors, front 6-way blade, Cummins Diesel, automatic trans., 1227 hours, new battery and a rear 10,000 lb. winch. Machine has been serviced yearly and garaged indoors.

A very desirable passenger Tucker Sno-Cat! This machine is located in Bairoil, WY.

Nice Machine!


Price and contact information
upon request.




For more information on this or any of our other machines, contact us at (208) 549-2501 or at maryguthrie@snotrans.com
My Love, My Inspiration...

William (Bill) J. Guthrie
2-18-1948 to 6-28-2013

...There is always snow in the high country, you just might have to go a little higher.
All content © 2004-2012 Sales Unlimited, Inc.
Your Used SnowCat Headquarters
Site designed by Web Solution US