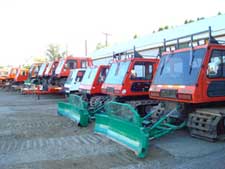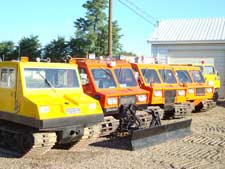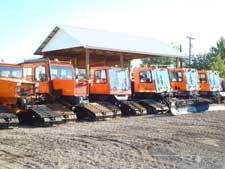 Welcome to SALES UNLIMITED INC. & SNO-TRANS, your complete source for over-the-snow vehicles used for many applications such as Utility Access, Grooming, Transportation, and Back country Recreation. We sell, and consign many makes and models of used snow tracked vehicles which include Tucker Sno-Cat, Thiokol/LMC, Bombardier, Pisten Bully, Cushman and other SnowCats. At Sales Unlimited Inc.,
"SNOWCATS ARE A BUSINESS NOT A HOBBY".

CONSIGN YOUR SNOWCAT WITH
SALES UNLIMITED INC/SNOTRANS
We Will Sell Your Clean...Quality Over The Snow Vehicle From your Location. For more information contact Mary at 208-549-2501.












1985 LMC 1200 ST, with a 5-6 man cab, Ford 6 cyl, AT, only 770 hours, a hard cover cargo area, blade ready, new paint, good tracks, top rack and a wintch. This machine also has a hydraulic foot brake which adds to the ease of operation.

Price on request.




Call or email Mary for more information.

maryguthrie@snotrans.com











Wow..Look Factory Demo...Won't Last Long!!!

2013 Prinoth Trooper, blade and rear hydraulics, 4-man cab, diesel, hydrostatic drive, 1069 hours, open cargo area, factory serviced and garaged...super nice clean machine!
Price on request.




Call or email Mary for more information.






My Love, My Inspiration...

William (Bill) J. Guthrie
2-18-1948 to 6-28-2013

...There is always snow in the high country, you just might have to go a little higher.
All content © 2004-2012 Sales Unlimited, Inc.
Your Used SnowCat Headquarters
Site designed by Web Solution US